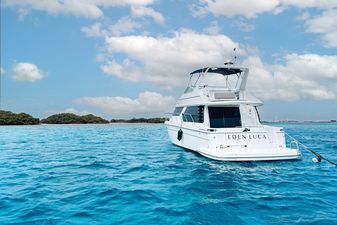 Private Snorkeling Tour Aruba
Private Snorkeling Boat trip (Up to 8) -23ft-
Price includes 4 people
Add $35 p/p up to 8 people
Snorkel and Relax Boat Trip 2 hours
Time is negotiable
The price includes 4 people (add $35 p/p up to 8 people)
Snorkel Equipment included
Boarding West Deck
395 USD
Snorkel and Relax Boat Trip 3 hours
Time is negotiable
The price includes 4 people (add $35 p/p up to 8 people)
Snorkel Equipment included
Boarding West Deck
550 USD
Snorkel and Relax Boat Trip 4 hours
Time is negotiable
The price includes 4 people (add $35 p/p up to 8 people)
Snorkel Equipment included
Boarding in consultation
699 USD
Reservation form
Important information about Private Snorkeling Tour Aruba
Activity type

Private Snorkeling-, Chilling- or Sunset tour
Duration

Starting from 2 hours
Food and drinks

Softdrinks and water
Cancellation policy

Before 48 hours otherwise we keep the Deposit payment
Activity name

Snorkeling tour, Sunset tour or Chilling tour
Minimal age

None
Video impression
Description Private Snorkeling Tour Aruba
What could be better than a refreshing VIP private snorkel boat tour on our always warm island, Aruba arround the coast off Palm or Eagle beach! Exploring the underwater life in the beautiful ocean is a wonderful and refreshing experience.
> The price includes 4 people (with $35 add p/p up to 8)
> Includes: Soft drinks / water & snorkel gear
> Taking own drinks & food allowed
> Bring your own reef safe sunscreen, towels and a smile with you
> Deposit of 50% of the total amount is requierd
> Sailing route: depending on where your boarding location is, how many hours and what the wind does that day, the route could be to: Mangel Halto, Malmok, Boca Catalina, Tres Trapi, Arashi or Shipwrecked SS Antilla.

The sea water has an average of 26 degrees and it is wonderful to snorkel and swim in the clear blue water. The ocean is beautiful clear for snorkeling so you have a good view. Watching the enchanting underwater life is a wonderful experience with hundreds of different fish such as a parrot fish, puffer fish, rainbow fish and imperial fish.
The shorter snorkel boat trips from 2 hours will take you to Mangel Halto. Mangel Halto, with its healthy coral reef and its unrivaled underwater visibility, is widely considered to be the best snorkeling spot in Aruba.
The Snorkel boat trips from 3 hours and up will take you to Boca Catalina, Arashi, Tres Trapi or the shipwrecked SS Antilla depending on how the wind is at sea.
We would like you to enjoy your trip optimally and we therefore we'll look at how the conditions are on the schedulded day to take you to the best location(s).
Snacks, drinks, on the beach it's all possible, thats why we received the License to chill here on Aruba.
Let us know what you would like and we will come back with an optimal proposal, or ofcourse just choose the snorkel boat tour! In addition to snorkeling with our Larson deck boat, you can also choose to sail and snorkel. Book your snorkeling trip now!
Cancellation policy
>A full refund without penalty shall be given if the charter is cancelled at least 1 week prior the sailing date. 25% cancellation fee within the week till 72 hours and within 72 hours no refund.
>A full refund will be provided If charter is cancelled by Adventure Sports Aruba
>We are also not cancelling the trip because of the rain. In Aruba it can rain, but not long.
> Only with a storm, but there are no boats going out then.
FAQ
There are no question yet. Ask your question below!
Question successfully received.